Here are some of the ingredients that make Wij and his magic stand out from any other magician, and the reasons behind why he is one of Ontario's busiest and most sought after corporate entertainer:
Hilariously Funny. You're going to love it when you hear the laughter and the screams of excitement when you see the zany antics of Wij and his magic. "
"… great sense of humor, kept us laughing and spell-bound"

R.G. Bowden, Thornbury-Clarksburg Rotary Club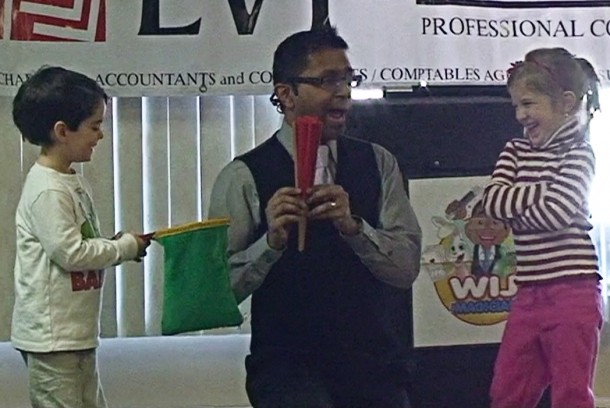 "… were blown away by not only your technical skill…but also by your brilliant comedic presentation." Michael E. Lem (Vice President of The Lem Group), BMO Nesbitt Burns
We were so impressed with your magic show … The kids thought you were hilarious – some of them were literally rolling on the floor laughing! Thanks again, your show was really terrific.

Best,  Jennifer Egsgard (mother of the 4 year old birthday child)
Omg…where do I begin..having u perform at my grandsons first  b'day was a BLAST..I have never seen the kids so excited. Never mind the children.. I never seen so many adults with tears in their eyes dying of laughter all because of U..because u brought the children to a new height of laughter, enjoyment, excitement and curiosity. ..thank u so much…

Deanna Szajewski (response to my show from her grandson's 1st Birthday party)
Lots Of Audience Participation. All of Wij's programs are the most interactive shows you will ever see. This is important because as you know, people, especially children don't just want to sit and watch, they want to get involved. And with Wij's shows, they do!
"By involving members of the audience in the performance it made the show even more interesting. I would not hesitate to recommend you to any person or organization who is looking for a top-notch performance for a party or special event".

Marilyn Cummings, Big Sisters Association of Ajax – Pickering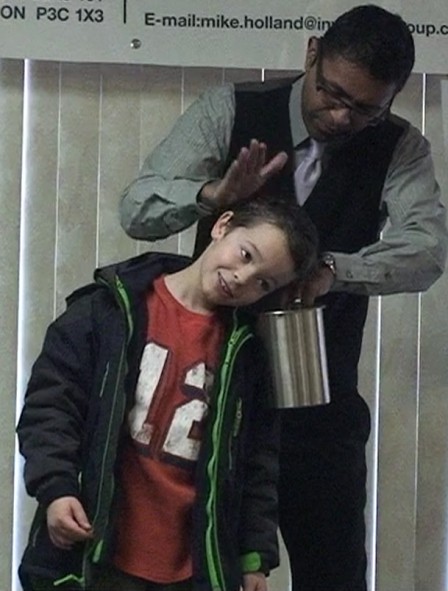 "I loved the interactive nature of the show – the kids were participating and laughing the whole time…Thanks again, and don't be surprised if we're in touch again in the future!

Nicole Rahaman (mother of 7 year old birthday child)
Unbelievable Magic. Whether it's stage magic for larger audiences or strolling close-up magic which is performed at close proximity; right under your noses; you're going to be blown away! You're going to think Wij is out of this world.
"… everybody was AMAZED at what you did. It really added that extra unique touch to our event and made it very memorable…"

Nick Fan (Marketing Events Coordinator), Fasken Martineau DuMoulin LLP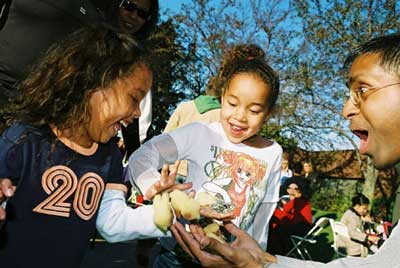 "You certainly kept everyone wondering, "How did he do that?". You did a wonderful job in entertaining our staff with your amazing repertoire of magic tricks. Our senior managers raved about your entertainment".

Lorna Salesses, Canadian Red Cross Society (Toronto Centre)
Over 20 Years Experience. Most magicians are weekend warriors who supplement their regular job income by doing magic shows on the side. They may perform 3 or 4 shows a month and their shows will reflect their lack of experience in performance skills, audience management and overall entertainment. There is a big difference in the quality of performance  between a part time magician and a full time professional like Magic Wij. Wij has been a full time professional magician for over 20 years. His sole income is derived from the business of entertaining audiences.  Please don't gamble when you're choosing an entertainer for your next special event. Go with a sure thing, experience counts! Wij has over 5000 shows under his belt and has honed his performance and comedic timing in front of thousands of live audiences.
"Quite possibly the world's greatest magician" Wij's mom