Birthday Magic Show : 9-14yrs
"How To WOW ! Your Child And His/Her Friends At Your Next Birthday Party" Guaranteed !

Birthday Magic Show For Ages 9-14yrs

Group size: 5 to 20 kids

(If more than 20 adults present, please book the Family Magic Show)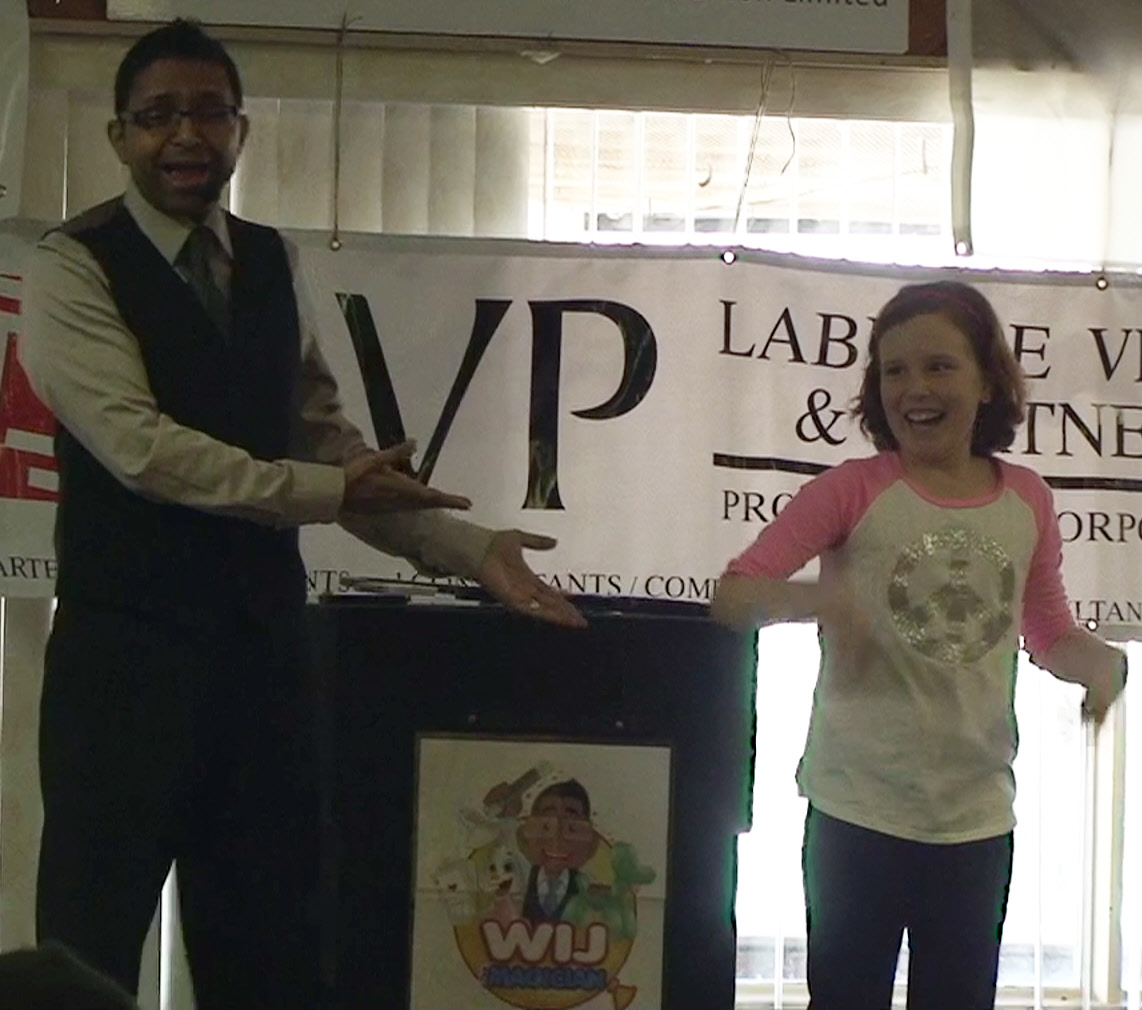 If you are worried about a kiddy show for your older sophisticated children, not to worry, they will be amazed and astounded with my second show, the more sophisticated magic show geared for the older children between the ages of 9 to 14 years of age.
The magic is age appropriate and so are jokes and gags and none of the really silly stuff. This show has more of the WOW ! factor, "How did he do that?
And here's what's in it:
First, you get a 40 minute Magic Show with full audience participation … lots of comedy and amazing magic … and special attention highlighting your birthday child
Note, when the children's ages are 9 years and over, they would be treated as teenagers and not as little kids and the magic and humour would be geared towards their age group
Finally … you have the choice of getting Balloon animals for every child to take home.
(OR)
A 15 minute performance of pure sleight of hand close up magic which is sure to WOW! Any age group over 9 years including the adults (this will Knock your socks Off!)
A nice addition to this Birthday Magic Package would be an 30 minute Magic Workshop. The Magic Workshop is suitable for children ages 9 and up. This is a hands on magic workshop where the kids have fun learning how to do some simple but amazing magic. All props & materials required will be supplied by Magic Wij. By the way, this Birthday Party Package is ideal for children from ages 9 to 14 and works best with groups of 20 or less. The total time for this "Ultimate Birthday Magic Package" runs close to 60 minutes (40 minutes of magic plus the time it takes to make balloon animals / 15 minute sleight of hand close up magic. If you add the 30 min magic workshop, it run about 90 minutes in total time.
To Check Availability & Pricing via Email,

CLICK HERE or Call Now (416-770-3894) as Wij books on a first come, first serve basis and his availability time slots are limited.
Here Are What Other Parents Have to Say About My Show For Older Kids
Thank you so much for the great show. It was truly amazing and the kids were speechless. They all had a great time. You were excellent and I would recommend you to anyone.

Thanks again.

Jennifer D'Alimonte (response to my show from her son's 9th Birthday party)
Hello Wij, Thank you so much for your brilliant performance at Iman's birthday party yesterday. Iman and all the children were spellbound and had a wonderful time. Thanks a million and we wish you continued success in making happy memories for families.

Sincerely, Jackie Bundu (Response to my show from her son's 10th Birthday party)